[vc_row][vc_column][vc_column_text]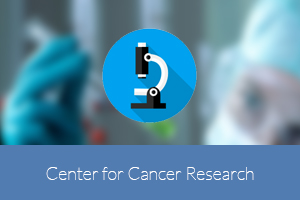 Centre for cancer research was established in July 2015 under the patronage of the Vice Chancellor of the University of Sri Jayewardenepura, Prof. Sampath Amaratunga and Dean Faculty of Medical Sciences, Prof. Surangi Yasawardene. The aim of this project was to initiate, facilitate and support basic and applied scientific research related to cancer by universities and multidisciplinary collaborative research centers that address themes of national importance. The activities of the centre are mainly focused on the scientific community in Sri Lanka through provision of funds under the cancer research grant. By providing funds the centre will support numerous research, development & innovation activities/ programmes in all related fields of cancer with a view to enhance the outputs and outcomes which will ultimately benefit the Sri Lankan society. The scientists are encouraged to carry out quality research and innovations which will have a direct impact on the health care system of Sri Lanka.
Vision
To promote high quality cancer research that will have a significant impact on the prevention, diagnosis and management of cancer
Mission
To reach the highest standard of scientific research and to disseminate high quality scientific information related to cancer.
Objectives
a. Expand the methods of early diagnosis of cancer by developing effective screening tests
b. Enhance promising research towards early stage disease
c. Better understanding of the causative factors of cancer
d. Promote research in molecular biology of cancer
e. Prioritize the development of new biomarkers
f. Facilitate a major shift in preventive methods of cancer
g. Discover & develop new therapeutics for cancer
h. Re-define the treatment options of cancer
i. Encourage collaborative approaches in cancer research
j. Develop the cancer research leaders of tomorrow
Advisory Panel
Dr. Bimalka Seneviratne (Director) – Department of Pathology, University of Sri Jayewardenepura
Prof. Neelika Malavige – Department of Microbiology, University of Sri Jayewardenepura
Prof. Hemantha Peiris – Department of Biochemistry, University of Sri Jayewardenepura
Dr. Rasika Perera – Department of Biochemistry, University of Sri Jayewardenepura
Dr. Theshini Perera – Department of Chemistry, University of Sri Jayewardenepura
Prof. Pathmalal Manage – Ex-officio
Prof. Neluka Fernando – Ex-officio y Prof. Lalitha Fernando – Invited
Senior Assistant Bursar – Invited
[/vc_column_text][vc_column_text]Publications
a) Abstract Publications (Authors, application, Title, Journal. Vol. pg.etc.) -10- Preliminary study of the expression of vascularendothelial growth factor (VEGF) in oral cancer patients attending the National Cancer Institute, Maharagama, Sri Lanka
Edirisinghe EAST, Weerasekara MM, Rich A, de Silva H, Hussain M, de Silva K, Goonasinghe R, Yasawardene SG
Sri Lanka Medical Association 130 th Anniversary International Medical Congress 2017
b) Publication of Conference Proceedings (Authors, application, Title, Journal. Vol. pg. etc.) – 10
Annual academic sessions – Faculty of Medical Sciences (May 2017)
Cancer symposium – abstract publication
Title: Prognostic significance of the circumferential resection margin in rectal carcinoma
Dr. Bimalka Seneviratne 1 , Dr. Bawantha Gamage 1 , Dr. Thathya de Silva 2
Departments of Pathology & Surgery, Faculty of Medical Sciences, University of Sri Jayewardenepura
Professorial Surgical Unit, Colombo South Teaching Hospital
[/vc_column_text][/vc_column][/vc_row]