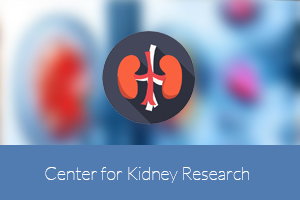 Centre for kidney research was established in 2015 under the patronage of the Vice Chancellor of the University of Sri Jayewardenepura, Prof. Sampath Amaratunge and Dean Faculty of Medical Sciences, Prof. Surangi Yasawardene. The aim of the centre is to initiate, facilitate and support basic and applied scientific research related to kidney disease by universities and conduct multidisciplinary collaborative research addressing themes of national importance. The centre will support numerous research, development & innovation activities/ programmes in the field of kidney disease to enhance the outputs and outcomes which will benefit the Sri Lankan society in the long run.
Vision
To carry out highly scientific, multidisciplinary research, in order to find out novel diagnostic markers and treatment methods for kidney disease and thereby contributing to early detection, prevention and effective treatment of patients with kidney disease in Sri Lanka.
Mission
To contribute to the vision by providing independent, objective, and expert scientific and medical research in the fields of Biochemistry, Pathology, Medicine, Pharmacy, Environment and social factors.
Objectives
a. To conduct high quality research on kidney disease to promote multidisciplinary and interdisciplinary collaborative work with National and International Research Centers
b. To create a critical mass within the University of Sri Jayewardenepura in the field of kidney disease research
Advisory Panel
Dr. Rasika Perera (Director) – Department of Biochemistry, University of Sri Jayewardenepura
Prof. Hemantha Peiris – Department of Biochemistry, University of Sri Jayewardenepura
Prof. Kamani Wanigasuriya – Department of Medicine, University of Sri Jayewardenepura
Prof. Sugandika Suresh – Department of Biochemistry, University of Sri Jayewardenepura
Dr. Mangala Bopagoda – Department of Pathology, University of Sri Jayewardenepura
Dr. Bhanukie Jayasuriya – Department of Pharmacy, University of Sri Jayewardenepura
Prof. Neluka Fernando – Ex-officio y Prof. Lalitha Fernando – Invited
Senior Assistant Bursar – Invited